Shareholding
In2Stone was established in 2015. This dedicated team of ladies focus solely on the procurement and marketing of Stone fruit.  This team led by the experienced Dalene den Besten and Karin  Van Rensburg are passionate about stone fruit and this team live the passion of stone fruit.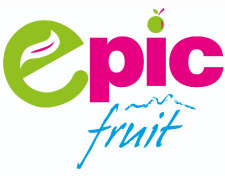 Shareholding
Green Marketing International became a shareholder in Epic Fruit in 2016.  Epic fruit is situated in the town of Robertson. Epic Fruit focus on the procurement and marketing of Stone fruit, Citrus, Grapes and Prunes. A large part of Epic Fruit's product are from Robertson and the surrounding areas.
Licence holder
Sun World is now a leading global business focused on fruit breeding, research, licensing and technology, and underscoring its commitment to bring growers, retailers and consumers extraordinary new proprietary fruit varieties. A passion to innovate led the Company to be the first to develop and license proprietary grape varieties on a global scale and its breeders continue to carefully develop new fruit varieties to ensure they are appreciated worldwide. A professional team of accomplished breeders, agronomists, licensing managers and marketers support the Company's licensees.
Social Sustainability
Central to the ethos and business ethic of Green Marketing is the belief that a sustainable business relies on sustainable communities, through job security, education, continuous upskilling and adequate health care.
To this extent GMI provides educational support through the provision of study bursaries as well as support to farm worker communities through a host of social projects implemented in conjunction with its business partners through the Waitrose Foundation.